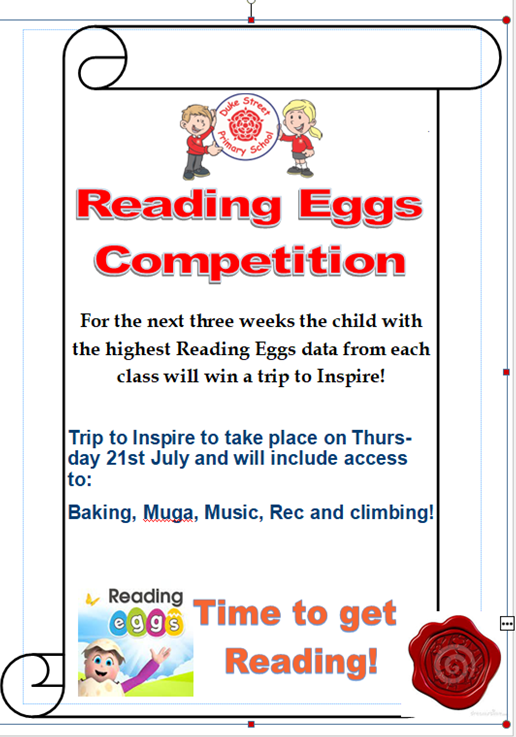 3 July 2022
Reading Eggs Competition.
There will be weekly winners now until the end of the term, for the children with the highest Reading Eggs data.
These children will be rewarded with a free trip to Inspire on Thursday 21st July, 12.30-2.30pm.
Miss Parkinson will notify you if your child has been identified.