Welcome to Redwood Class
Our class is a lively and lovely mixed year 1/2 class and is taught by Mr. Reay (Monday, Tuesday, Thursday and Friday) and Miss Hett (Wednesday).
Miss O'Neill is our teaching assistant every morning.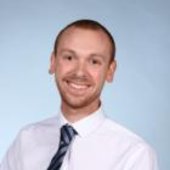 Mr. Reay
Class teacher (Monday, Tuesday, Thursday and Friday)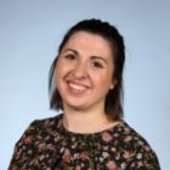 Miss Hett
Teacher ( Wednesday)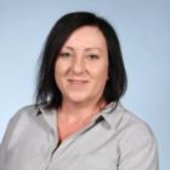 Miss O'Neill
Teaching assistant
Redwood Class Home Learning
In response to the COVID-19 outbreak, the government have made the decision to close schools. Therefore we are working hard to keep in contact with all of our parents remotely.
To support you further, Mr Reay has gathered a list of useful sites and links which are currently being shared. There may be other things that you have found which is fine and if you would like to share any with Mr Reay then that would be great. Please be very mindful when using American or other countries links as the curriculum is very different.
Please see the various links below:
Covering various different curriculum areas:
Twinkl- https://www.twinkl.co.uk/resources/covid19-school-closures (You are able to access a free code for access to Twinkl)
BBC bitesize:https://www.bbc.co.uk/bitesize/levels/z3g4d2p
Premiership-Supermovers:https://www.bbc.co.uk/teach/supermovers
GoNoodle-Youtube:https://www.youtube.com/results?search_query=go+noodle
Covering the English curriculum
Audible: https://stories.audible.com/pdp/B00IZMHQSE?ref=adbl_ent_anon_ds_pdp_pc_cntr-0-2 (They have made all children's books free to listen to)
Phonics Play:https://www.phonicsplay.co.uk/freeIndex.htm
Booktrust:https://www.booktrust.org.uk/books-and-reading/
Literacy Shed:https://www.literacyshed.com/the-ks1-shed.html (They are providing clips and stories with follow on activities)
Covering the Maths curriculum
Maths: White Rose Hub: https://whiterosemaths.com/homelearning/ (There are live videos and activities which I believe are being released weekly. This is a good rescource for maths as I use this myself when planning. There will be more references to these after Easter.)
Covering the Science curriculum
Science: Live Science-zoo links live:https://www.edinburghzoo.org.uk/webcams/ (This will be beneficial to study habitats and diets of animals etc)
Chester Zoo have also released a link with activities on this link; https://www.chesterzoo.org/schools/resources/?search=&types=at-home
Mr Reay hopes you find these links useful and anything he can do to support you then please get in touch at redwood@dukestreet-pri.lancs.sch.uk. Please also continue to use other links already shared such as: Times Table Rock Stars and Numbots and reading cloud. Please also remember to try and make as much positives as possible from this surreal situation. Have fun together. Mr Reay would also be happy to see any pictures or videos of home learning or 'wake up, shake up's' and he hopes to see you all soon.
Topic
This term we will be braving the harshest, windiest and coldest continent on Earth.... ANTARCTICA. On our learning journey we will explore the wildlife which inhabits Antarctica and discover how they survive in such a harsh climate. We will also explore the different physical features and begin to understand why there are not many human features when we compare it to Chorley. As we continue to learn about this amazing continent, we will start to plot features onto grid maps and also explore Antarctica on a range of maps, including digital maps and we will discuss how people travel from the United Kingdom to Antarctica. Finally we will learn all about Captain Scott, a brave and bold explorer who faced these outrageous conditions in order to reach the South Pole.
Any extra research and information you complete at home will be of great advantage to your child and continue to feed their curiosity of this wonderful, unique continent.
KS1 Termly Overviews
Maths
Please practise many skills in maths such as counting, representing numbers with amounts, number bonds to 10, doubles, number bonds to 20 and times table facts (x2, x5, x10, x3, x4) Playing games for these key skills in maths at home will help your child to become more fluent and give them an advantage!
Some useful sites…
https://www.topmarks.co.uk/maths-games/hit-the-button
http://www.bbc.co.uk/bitesize/ks1/maths/multiplication/play/
http://www.wmnet.org.uk/index.php?option=com_content&view=article&id=225:coventry-numeracy-resources-bingo-index&catid=9&Itemid=124
Some of your children (Year 2 mainly) will also have a Times Tables Rockstars login and we would strongly advise that your children access this as often as possible to build up their knowledge and fluency with their times tables.
Reading
We would like your children to read at least 3 times per week. The children will receive an incentive in class and move around our 'Rainbow Reading' display to land on the 'pot of gold!'
Spellings
Redwood Class Weekly Spellings
Spellings will be given out on Monday and tested on Friday.
P.E
Please make sure that your child has their full indoor/outdoor P.E kit in school. Also make sure that your child has taken out their earrings. P.E will take place on a Thursday.
Redwood Class Documents
Medical
If your child requires medical attention in school please contact Mrs Nicholls and complete the relevant forms to keep school updated and keep your child safe in school.
If you have any worries or concerns then don't hesitate to speak to us on the playground in the morning or after school. Alternatively, you can make an appointment to see us with Mrs. Nicholls at the front office.