Welcome to Redwood Class
Our class is a lively and lovely mixed year 1/2 class and is taught by Mr. Reay (Monday, Tuesday and Wednesday) and Miss Doyle (Thursday and Friday).
Miss Lee is our teaching assistant every day..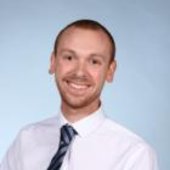 Mr. Reay
Class teacher (Monday, Tuesday, Wednesday )
Miss Doyle
Teacher (Thursday - Friday)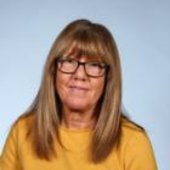 Miss Lee
Teaching assistant
Topic
This term we will be going on our own virtual holiday to research and explore St Lucia! We will look at where on Earth St Lucia is, how we can get to St Lucia and also how far away it is. We will explore this by looking at it on Google Earth maps, atlases and a globe. We will be exploring the Human and Physical features which make up St Lucia and will pay particular attention to Castries which is the Capital City of St Lucia. We will compare and contract Castries with Chorley and we will look at the equator and discuss what is important about this. As part of our Geographical study, we will also be looking at the 7 continents and 5 oceans. Afterwards, we will learn about two famous, significant individuals named Christopher Columbus and Amelia Earhart. These were two famous travelling experts!
KS1 Termly Overviews
Any extra research and information you complete at home will be of great advantage to your child and continue to feed their curiosity of this wonderful, unique topic.
Maths
Please practise many skills in maths such as counting, representing numbers with amounts, number bonds to 10, doubles, number bonds to 20 and times table facts (x2, x5, x10, x3, x4) Playing games for these key skills in maths at home will help your child to become more fluent and give them an advantage!
Some useful sites…
https://www.topmarks.co.uk/maths-games/hit-the-button
http://www.bbc.co.uk/bitesize/ks1/maths/multiplication/play/
http://www.wmnet.org.uk/index.php?option=com_content&view=article&id=225:coventry-numeracy-resources-bingo-index&catid=9&Itemid=124
BBC bitesize:https://www.bbc.co.uk/bitesize/levels/z3g4d2p
Premiership-Supermovers:https://www.bbc.co.uk/teach/supermovers
Your children also have a Numbots and Times Tables Rockstars login and we would strongly advise that your children access this as often as possible to build up their knowledge and fluency with their number work and times tables.
Reading
We would like your children to read at least 3 times per week. The children will receive an incentive in class and move around our 'Rainbow Reading' display to land on the 'pot of gold!'
Some useful sites...
Phonics Play:https://www.phonicsplay.co.uk
Booktrust:https://www.booktrust.org.uk/books-and-reading/
Literacy Shed:https://www.literacyshed.com/the-ks1-shed.html
Spellings
Redwood Class Weekly Spellings
Spellings will be given out on Monday and tested on Friday.
P.E
Please make sure that your child attends school in their full outdoor P.E kit during the Autumn term for their P.E days. Also make sure that your child has taken out their earrings. P.E will take place alternating between a Wednesday and a Thursday. The P.E schedule has been shared with parents/carers via email and hard copy.
Medical
If your child requires medical attention in school please contact Mrs Nicholls and complete the relevant forms to keep school updated and keep your child safe in school.
If you have any worries or concerns then don't hesitate to speak to us on the playground in the morning or after school. Alternatively, you can make an appointment to see us with Mrs. Nicholls at the front office.