Welcome to Spruce Class!
'M
istakes are proof that you are learning.'
We are a Year 2 Class, taught by Miss Sharman. Mrs Stott is our teaching assistant.
We have PE on Monday taught by Mr Allen. Children should come into school wearing their PE kit of Mondays.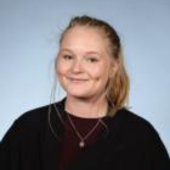 Miss Sharman
Class teacher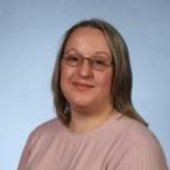 Mrs Stott
Teaching Assistant
What are we learning?
English
In English we are reading 'Dougals Deep-Sea Diary' by Simon Bartram. We are building up to changing the story and creating our own deep-sea adventure for Dougal. We will be focusing on past tense verbs, conjunctions and apostrophes to make our writing even better. We will also be reading some non-fiction books about adventurers in the sea and in space, to help us to create our own non-chronological report about an adventurer.
Maths
In maths this term we will be learning about number and place value, measuring, addition and subtraction, money and multiplication and division.
Science
We are learning about everyday materials. This means learning about the materials that things are made out of, and the properties those materials have. We will be working scientificly to observe and predict how ice melts, and how best to measure puddles.
Geography
We are learning about Antarctica. Did you know Antarctica is the coldest and windiest place in the world? We will be learning all about this icy continent, including what physical and human features it has and using grid maps to locate different features. We will be looking for any similarities and differences between Antarctica and Chorley.
RE
We will be learning about Hinduism. Our focus question for this unit is 'How might people show devotion?' We will be learning about Hindu beleifs about God and we will explore how and why Hindus beleive it is important to show their devotion.
PSHE
We will be learning about keeping ourselves safe. We will discus safety around medicine and how safe we would feel in different situations. We will think about things that are fun and not fun, and times when we would say 'yes', 'no' and 'I'll ask my grown up'.
Music
In music we will be taking a break from our recorders to listen to the song 'I wanna play in a band'. We will be learning to sing, play, improvise and compose with this song, children will listen and appraise classic Rock songs.
Art
We are learning about sculpture this half term. We will be looking at sculptures by Claes Oldenburg. We will learn how to pinch, knead and roll the clay, as well as applying, scoring and carving. At the end of the unit we will create our very own clay sculpture inspired by Claes Oldenburg.
Reading at home
Children should bring their reading book into school every day to be checked, and changed when needed. Please read atleast 3 times every week with your child and log this in your child's reading record. You can also access Reading Eggs using the log in information in the front of your child's reading record.
Spellings
We send spellings home every Monday. Please practice your childs spellings with them each day, ready for our spelling test on Friday.
If you have any worries or concerns please contact Miss Sharman at spruce@dukestreet-pri.lancs.sch.uk
KS1 Termly Overviews
Spruce Class Documents