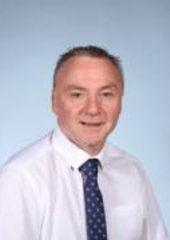 Mr Andrew Kidd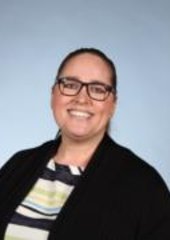 Mrs Sarah Ridley
It is our very great privilege to be Co-Headteachers at Duke Street Primary School. We have worked together at the school since 2001/02 and it gives us immense pleasure, to see how the school has developed, in so many ways, over the years.
Our core values articulate what is important to us as an inclusive school family. The "I CARE" mnemonic stands for Individuality, Community, Aspire / Achieve, Resilience and Empathy. These values are embedded into all aspects of school life.
Every child is a unique individual and each one brings his or her own different interests, skills and personality, which we want to enable to flourish and blossom. We want the children to be proud members of our school community, the wider community of Chorley, of Lancashire and of the world. Their aspirations should be encouraged, so that they can fulfil their potential. We want to enable them to achieve the very best they can, whether that is in lessons, or in other activities within the school day. We endeavour to support the children so that they have the resilience to meet the challenges of life in the 21st century. As respectful citizens, we want them to show empathy to others to ensure everyone is happy and safe.
We have a staff and governing body, dedicated to ensuring the children are safe. Staff get to know the children as unique individuals. The staff promote increasing independence and leadership skills in our wonderful children and provide an enriched curriculum, which seeks to engage all the children as learners. In addition to classroom-based learning, we have a well-established nurture department, special needs provision, Forest School and an outreach team which provides support for children and families, as and when it is needed.
We have high expectations of our pupils, staff and parents. You child's education is a partnership and by working together we can strive to provide the highest quality of education and a lifelong love of learning. Our very positive Ofsted inspection in summer 2017 highlights the considerable strengths of the school, as we strive to become an outstanding establishment, with the needs of the children at the heart of everything we do.
Andrew Kidd
Sarah Ridley
Co-Headteachers