SEND COVID updates
OVERVIEW OF SEND SUPPORT AT DUKE STREET PRIMARY SCHOOL
The staff and Governors of Duke Street Primary School believe that every pupil in our school has an entitlement to develop to their full potential. To do this, we provide an educational experience that allows children to show achievement and recognise their individuality. All our children are valued equally and so inclusion recognises a child's right to a broad and balanced curriculum, which is appropriate to their individual needs, talents and abilities.
The term 'Special Educational Needs' has a legal definition. Children have special educational needs if he or she has a significantly greater difficulty in learning or has a disability that makes it harder for them to learn than the majority of children the same age. Therefore, all staff are dedicated to ensuring that the needs of all of the children are met by planning and delivering provision, through high quality teaching and setting intervention in place in order for children with SEND to succeed and reach their full potential within our nurturing ethos.
KEY CONTACTS FOR CHILDREN WITH SEND AT DUKE STREET PRIMARY SCHOOL
All class teachers and teaching assistants are instrumental to providing support and provision to allow all children, regardless of ability, the opportunity to access the curriculum.
However, there are four key individuals who are key contacts for SEND provision at Duke Street Primary School.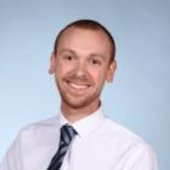 Mr Louis Reay
SENCO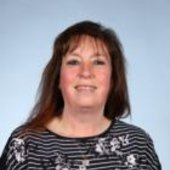 Mrs Birnie
SEN Teaching Assistant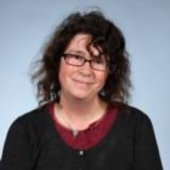 Mrs Turnbull
SEN Teaching Assistant
SEND Provision information
SEND Newsletters
INTERVENTION AND SUPPORT FOR CHILDREN WITH SEND AT DUKE STREET PRIMARY SCHOOL
SEN report
We use a range of interventions to support a wide spread of needs at Duke Street Primary School. Some interventions which are successfully used are…
Indirect Dyslexia Learning (IDL) for children with reading and spelling difficulties.
Nurture provision for children with social and emotional difficulties.
Precision teaching to support reading, spelling or maths.
Power of 2 provision to support mathematical understanding.
Time to talk provision to support communication and social difficulties
10 minute exercise programme to support children with motor skill difficulties.
Talk boost to support children with speech, language and communication difficulties.
Social stories/Social games intervention to support children with social and emotional difficulties.
We also have an abundance of games and resources to support children with an unmet need in a fun and inspirational way.
ASSESSMENT OF NEED
In accordance with the new Code of Practice (2014), there is a graduated approach set up in order to determine which children have a special educational need and the process which the SENCO, practitioners, parents/carers and outside agencies become involved in.
The graduated response works in a cycle of assess – plan – do – review (More detail of this can be found in the school's SEN Policy (Section 4). The link for the policy is on the page. There is also a link which shows the pathway which
Duke Street Primary School takes for all assessment of need cases. This was devised by Mr Reay (SENCO) – Please see the link below named 'Pathway.'
SEN Pathway
Created in August 2015, the annexe now includes the TLC room which stands for 'The Little Chadwick' room as well as meaning 'Tender Loving Care' room. The annexe is the heart of Duke Street Primary School, as it contains SEN provision in the TLC room as well as nurture rooms on either side. Mrs Birnie works with identified SEND children in the TLC room every afternoon and it is a calming room with resources to develop children's confidence, resilience, self-esteem and enrichment as they work towards achieving their SMART targets in 1:1 or small group situations.
COMMUNICATION WITH PARENTS/CARERS
Parents are encouraged, at Duke Street Primary School, to become fully immersed and involved with the education of their child through participation in open mornings, parent sessions, discussions regarding ILPs and also parents evenings.
However, the school operates and 'Open Door' policy and this encourages parents to discuss any concerns with class teachers, identified teaching assistants, SENCO or members of the senior leadership team at any point before or after school or via appointment.
Parents/carers are encouraged to complete feedback forms on the end of year school report. They also receive annual SEND provision feedback forms, in order to retrieve the parents/carers opinions and views on the support which has been offered to their child with special educational needs and disability.
FIND Lancashire Parents and Carers information Page
Please see the links below which signpost you as parents/carers to children with Special Educational Needs and Disabilities. It will give you information of events and courses in your area as well as signposting you to relevant information and support networks. It will also have termly FIND newsletters for you to access.
Family Information Network Directory (FIND) newsletter - Lancashire County Council