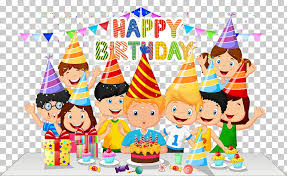 17 March 2021
Dear Parent / Carer,
Now that we have all the children back in school, we would like to start the monthly birthday celebrations again.
Celebrations will take place in exactly the same format as above, with the first party including all missed birthdays from January, February and any in March.
All children will have their packed lunch or school meal as normal. During the afternoon of the last Friday of every month, school will provide fun games, activities, snacks/treats and a party atmosphere. There will also be a little cake for each birthday child. All of the party costs will be covered by school. On the day of the birthday celebration, children can come to school in non-uniform.
Please note for classes where the teacher has PPA on a Friday afternoon, party days might be on a different day , please refer to the list below:
| | |
| --- | --- |
| Class: | Date of party: |
| Rose | Thursday 25th March 2021 |
| Tulip | Friday 26th March 2021 |
| Acer | Friday 26th March 2021 |
| Redwood | Friday 26th March 2021 |
| Spruce | Friday 26th March 2021 |
| Maple | Friday 26th March 2021 |
| Elder | Friday 26th March 2021 |
| Rowan | Friday 26th March 2021 |
| Willow | Friday 26th March 2021 |
| Poplar | Thursday 25th March 2021 |
| Sycamore | Wednesday 24th March 2021 (Mrs Anthony's last day) |

Yours Sincerely,
Miss Parkinson
Deputy Headteacher