World Book Day "Show Your Shares"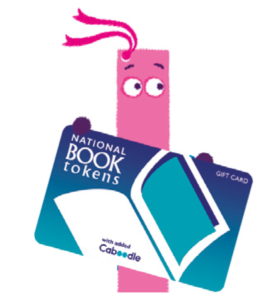 Take part in this fantastic competition!
From the World Book Day website:
https://www.worldbookday.com/show-your-shares/
We can't wait to see schools and families sharing stories in celebration of reading together and World Book Day 2021. We know how precious time with your book is and we also know there are lots of brilliant ways you can enjoy books so we're inviting everyone to join in with our SHOW YOUR SHARES competition.
A story share could be: reading at home with your family, reading in your favourite nook, reading in an unusual location, sharing a story with your pet, reading a book dressed as your favourite character, and more!
EVERY WEEK during World Book Day month (four in total), we'll award prizes for the best story shares with a different theme each week.
THE COMPETITION runs from 22nd February 2021 for 4 weeks.
Competition Week 1 (22-28 Feb)
Books That Make You LOL – to kick off Show Your Shares, this week's competition is all about what makes you chuckle! Your favourite funny reads, or you sharing stories in a silly way. Are you reading dressed as your favourite funny book character or giggling over your favourite comic?
Competition Week 2 (1-7 Mar)
Bringing Books To Life – this week we want you to show us how you bring your favourite books to life. Are reading together with a potato or wooden spoon transformed into your favourite book character, or with your favourite book in a bottle or shoe box? Or, are you reading dressed up like someone from a book? Let your imagination run wild! [this seems like peak dressing up week, so I'm trying a bit of gentle steering!]
Competition Week 3 (8-14 Mar)
Books And The Real World – take your book on a journey and share where you got to! This could be when you're out for a walk or out in your garden. Or, show us your favourite books that capture the real world for you from stories about far off lands to your favourite non-fiction reads. Remember game books and pop-ups, audiobooks and magazines too!
Competition Week 4 (15-21 Mar)
Sharing Books Together – this week's competition is all about showcasing the people that make stories magical for you. This could be your grandma on a video call, your brother/sister at breaktime, your parents at the end of the day or even your pet! Show us your most special reading time with a loved one who brings your books to life with you.
THE PRIZES are a £100 National Book Token per school/nursery to boost your library and a £100 National Book Token per family, per week with the best pictures featured in our online gallery.
Will your school/nursery/family make it into the World Book Day hall of fame?
ALL ENTRIES TO BE SUBMITTED ON THE WORLD BOOK DAY WEBSITE: