VE Day 75th Anniversary in Chorley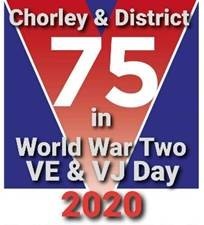 Friday 8th May will be the 75th anniversary of VE day.
It would have been great if we could have had street parties and fun like they did 75 years ago. Unfortunately, this year we can't. We have given you ideas of fun things to make and do as we approach Friday. Try to decorate your house with red, white and blue bunting.
Stuart Clewlow, a local historian, has asked us to share the documents below with further information. There will be an online Remembrance service via www.stlaurencechorley.co.uk from 3pm on Friday.
VE Day 75th Anniversary